Let's Cook Up A
Get-Together
These Recipes
Were Made For Beef Lovers
Pick your protein and your cooking style:
Ribeye Steaks with Balsamic Mushroom Sauce
Horseradish-Braised Pot Roast with Barley and Kale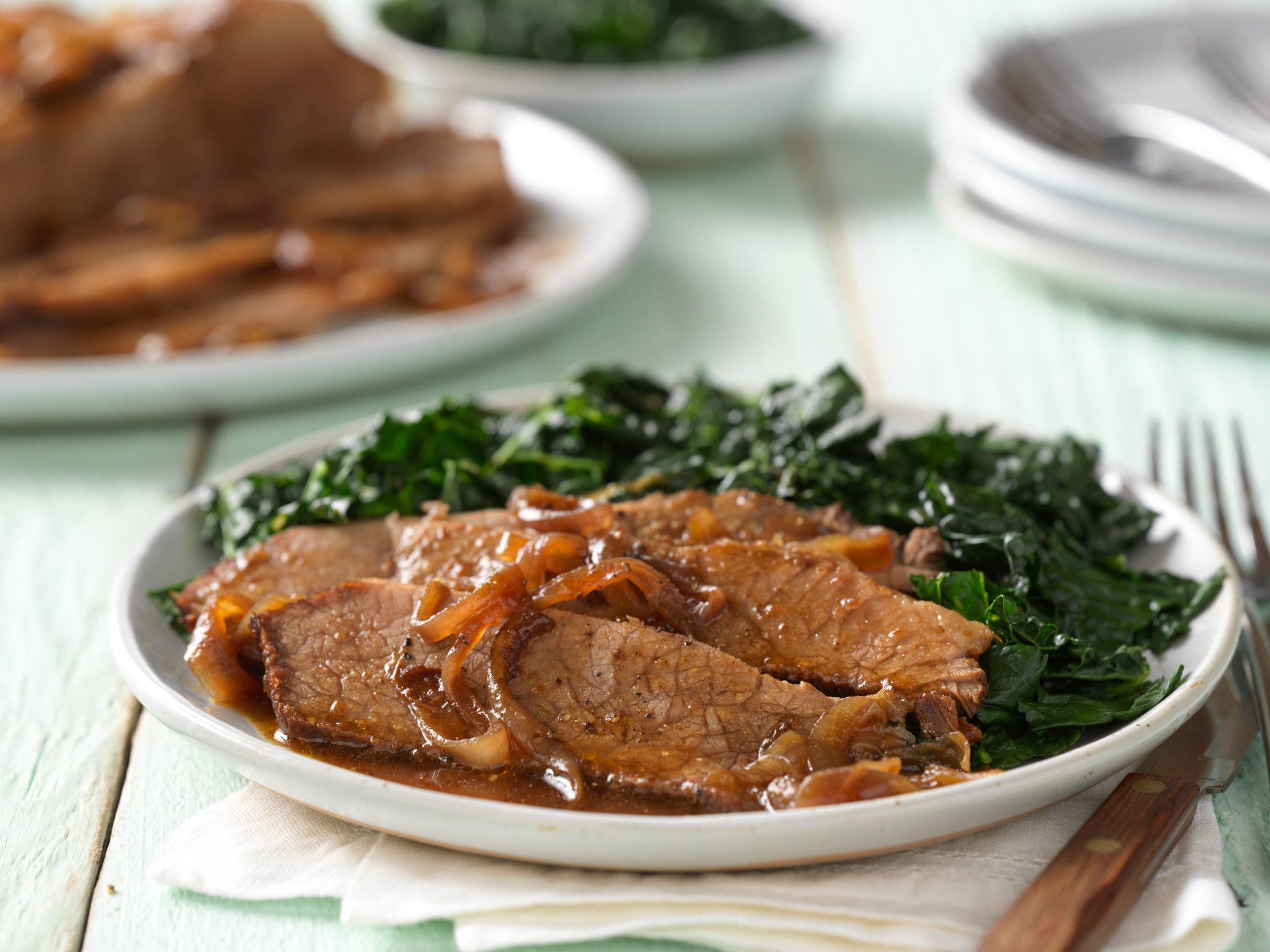 Pomegranate-Braised Beef Brisket with Caramelized Onions
Beef Tenderloin, Cranberry and Pear Salad
Grilled Flank with Tomatoes and Brown Butter Garlic Sauce
Grilling 101
A little oil goes a
long way
to prevent food from sticking. Spray it on cold or lightly brush grates when the grill is hot. Use an oil with a high smoke point such as peanut or canola oil.
Wait 10-15 Minutes
after starting your grill to preheat your grates and ensure you have a pure flame free of lighter fluid.
No Fancy Cleaning Tools?
No Problem.
Run an onion half up and down the rungs - the acidity can cut through grease and grime.